Trendsquares Ortus Phase 1 Owners and Residents Group
Hebbal, Bangalore, Karnataka, India
Log in to CommonFloor Groups and stay connected with the residents of Trendsquares Ortus Phase 1.
Join This Group
Share project updates with potential neighbors. Join now to share your first update.

Visit the property with other owners. Join now to plan.

Spark off a discussion with other owners instantly. Join now to start a discussion.

Start a poll and get the opinions of other owners. Join now to start a new poll.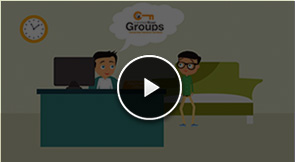 About CommonFloor Groups
CommonFloor Groups is a platform that brings together residents, owners and tenants in one place. You can use Groups to:
•

Communicate via SMSs/Emails

•

Collaborate to organize events and meetups

•

Manage your community's assets
Watch this video to learn more about Groups
Know Your Neighbors Better

Find out who your neighbors through a directory list of members.
Chat and communicate with anyone without revealing your contact information.
Become a moderator to approve/disapprove any new member requests.

Collaborate Smartly

Discuss issues, get information and seek opinions on common issues.
Start discussions, reach every member and ensure no opinion gets missed.
Become a moderator to send SMS alerts to every member and communicate effectively.

Get Notifications

Enjoy Push Notifications and receive crisp communication on important issues.
Become a moderator to officially notify all residents of your community.

Raise and Track complaints

Log complaints and track the actions being taken on each one.
Escalate complaints according to defined escalation matrices.

Share Every Memory

Share memories securely with the Photo Gallery, without needing an email address.
Your community's photos remain exclusive only to your group members.